Blackhorse
Finance
Spread the cost of your new purchase with Black Horse Finance, available up to 10 Years, on vehicles up to 20 years old at the end of the agreement. Terms & Conditions apply. Subject to status.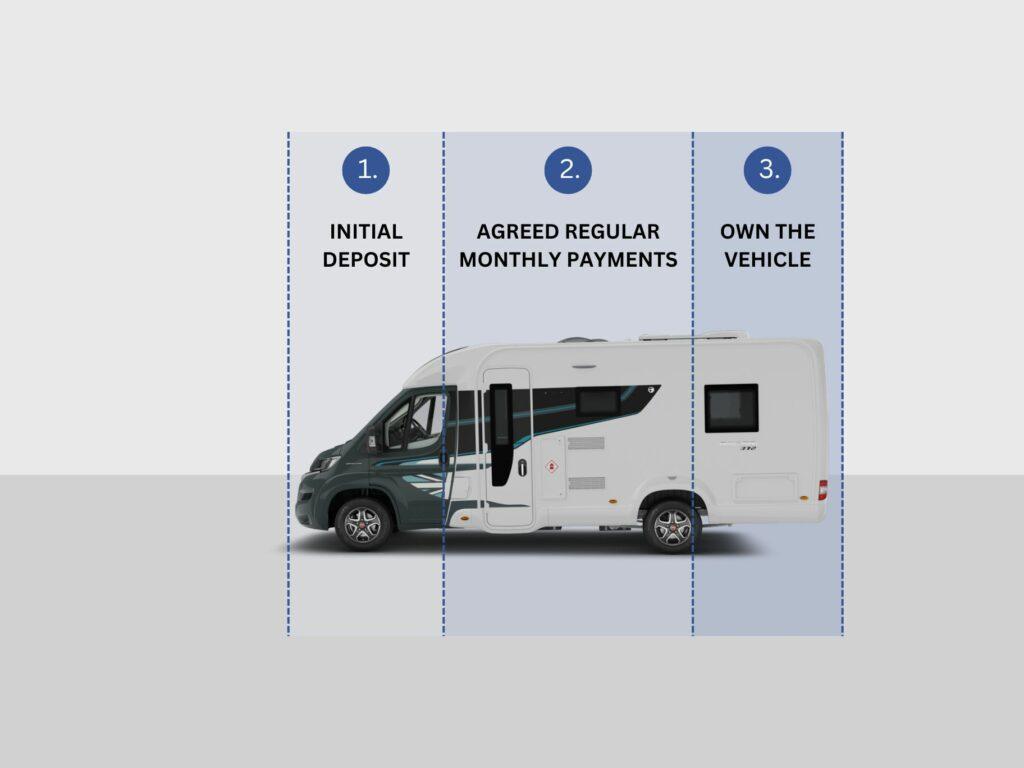 HP Finance
Motorhome Hire Purchase Agreements
You'll agree an initial deposit, your agreement term and your monthly repayments with the dealer.
Your deposit will be taken from the price of the motorhome.
You'll then pay the remaining balance plus interest in equal monthly repayments over the agreed term.
Black Horse buys the motorhome on your behalf and owns the motorhome for the duration of the finance agreement.
After you've made all the repayments including any interest, you will become the owner of the motorhome.
Please see product guide for more information
BH_Mhome ebook (blackhorse.co.uk)
Black Horse Finance Calculator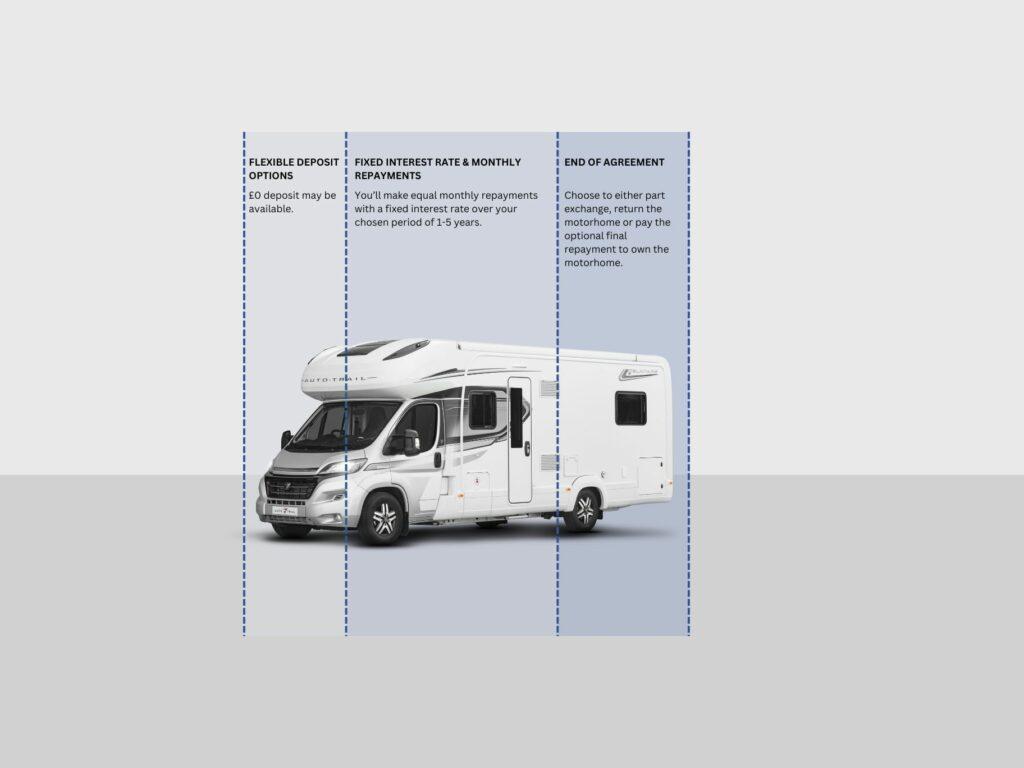 PCP Agreements
Motorhome PCP Agreements (Only available on New Motorhomes)
Personal Contract Purchase (PCP) can help you to buy your dream motorhome with lower monthly repayments than a hire purchase product as a large proportion of the amount you repay is deferred into an optional final repayment.
You will pay more interest on a PCP agreement than a HP agreement for the same loan amount, term and APR* as your balance reduces more slowly due to the optional final repayment.
You'll agree an initial deposit and term with the dealer and decide how many miles you'll travel each year.
The dealer will then work out the optional final repayment amount, which is based on the anticipated value of the motorhome at the end of the agreement, and will also work out the monthly repayment amount.
At the end of your agreement, you can part exchange the motorhome, return the motorhome (return conditions apply) or pay the optionalfinal repayment and own the motorhome.
Black Horse buys the motorhome on your behalf and owns the motorhome for the duration of the finance agreement.
After you've made all the repayments including the optional final repayment and any interest, you will become the owner of the motorhome
Please see product guide for more information
BH_Mhome ebook (blackhorse.co.uk)
Blackhorse Finance Calculator